A Joint Statement By The Arab American National Museum And Shangri La: A Museum Of Islamic Art, Culture & Design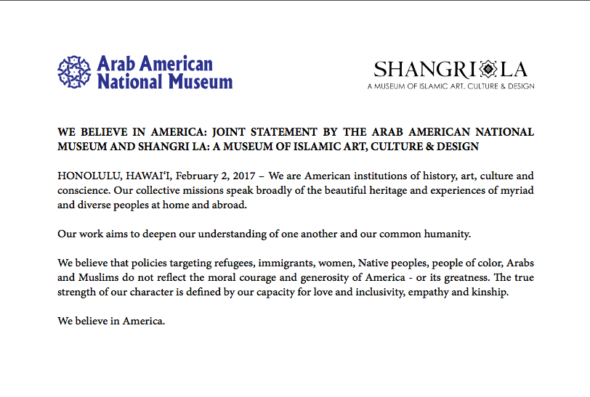 We are American institutions of history, art, culture and conscience. Our collective missions speak broadly of the beautiful heritage and experiences of myriad and diverse peoples at home and abroad.

Our work aims to deepen our understanding of one another and our common humanity.

We believe that policies targeting refugees, immigrants, women, Native peoples, people of color, Arabs and Muslims do not reflect the moral courage and generosity of America – or its greatness. The true strength of our character is defined by our capacity for love and inclusivity, empathy and kinship.

We believe in America.