I had been wanting to visit Robert Smithson's earthwork, Spiral Jetty (1970), for years. However, I've never had the opportunity to venture out from Salt Lake City while in Utah. Recently, as we explored the state in the comforts of our Subaru, we made a point of paying a visit to Rozel Point peninsula on the northeastern shore of Great Salt Lake to view this acclaimed work of art.
Located approximately two hours north of Salt Lake City, the earthwork is made of mud, salt crystals, and basalt rock. Since 1999, the work has been maintained by the Dia Art Foundation. According to the Foundation:
The site of Spiral Jetty was chosen by the artist for the lake's unusual ecological and geological properties. The reddish coloration of the water, caused by the high presence of microbes, initially attracted Smithson to the north arm of the lake. The spiral shape alludes to the molecular lattice of the salt-crystal deposits found throughout the lake's expanse, and in forming the work, he chose to use basalt boulders of hardened lava found along the peninsula, scattered remnants of the now extinct volcanos in the area.

The fractured landscape, fluctuating water levels, and the water's salinity also speak of the artist's preoccupation with the concept of entropy. Smithson envisioned an artwork in a state of constant transformation whose form is never fixed and undergoes decay from the moment of its creation. His thinking was equally shaped by his understanding of the third law of thermodynamics as well as a fascination in science fiction and popular science.
The work is sometimes submerged below water depending on the water level of the Great Salt Lake. Due to a local drought, Spiral Jetty is currently completely visible. Here are some images from our recent visit.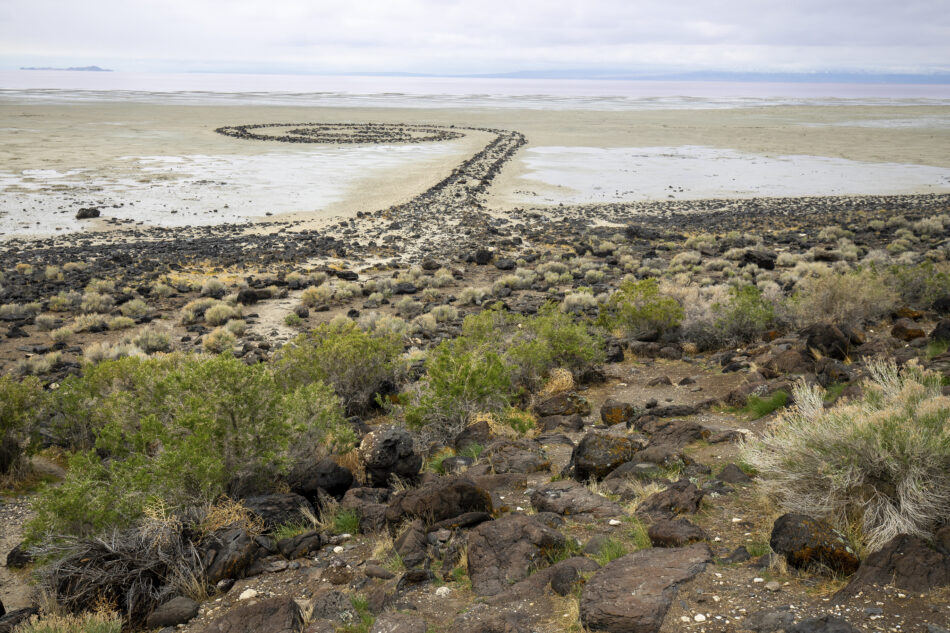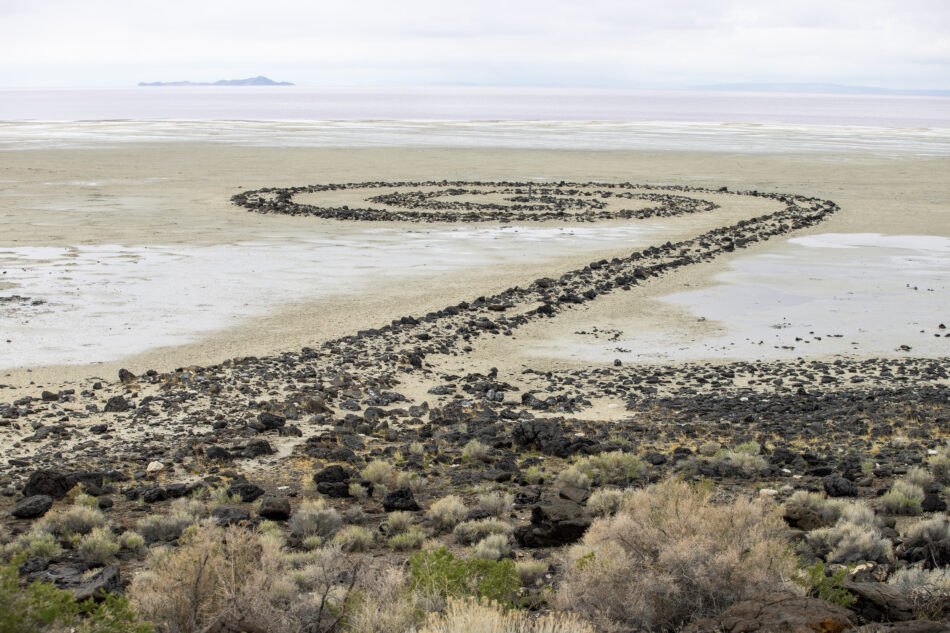 We enjoyed an hour of solitude with the work before departing the site. The location is surprisingly remote given its proximity to the state's largest metropolitan region. Spiral Jetty is located near Golden Spike National Historic Park. From the Golden Spike NHP visitor center, one most drive approximately 16 miles along meandering dirt roads to reach the work. Free-range cows and pronghorn can be found grazing along the road. It isn't uncommon for calves to dart out in front of passing vehicles. Beware!