Although concerts and music festival throughout the nation have been canceled this year due to the global pandemic, the 28th edition of the Concert of Colors (October 6-11) will take place digitally this October with performances broadcast on Detroit Public TV Channel 56 and WDET 101.9 FM. And, as a presenting partner, Science Gallery Detroit is pleased to close out the diversity-themed music festival with a performance by John Collins and Mark Flash of Detroit's renowned techno label, Underground Resistance.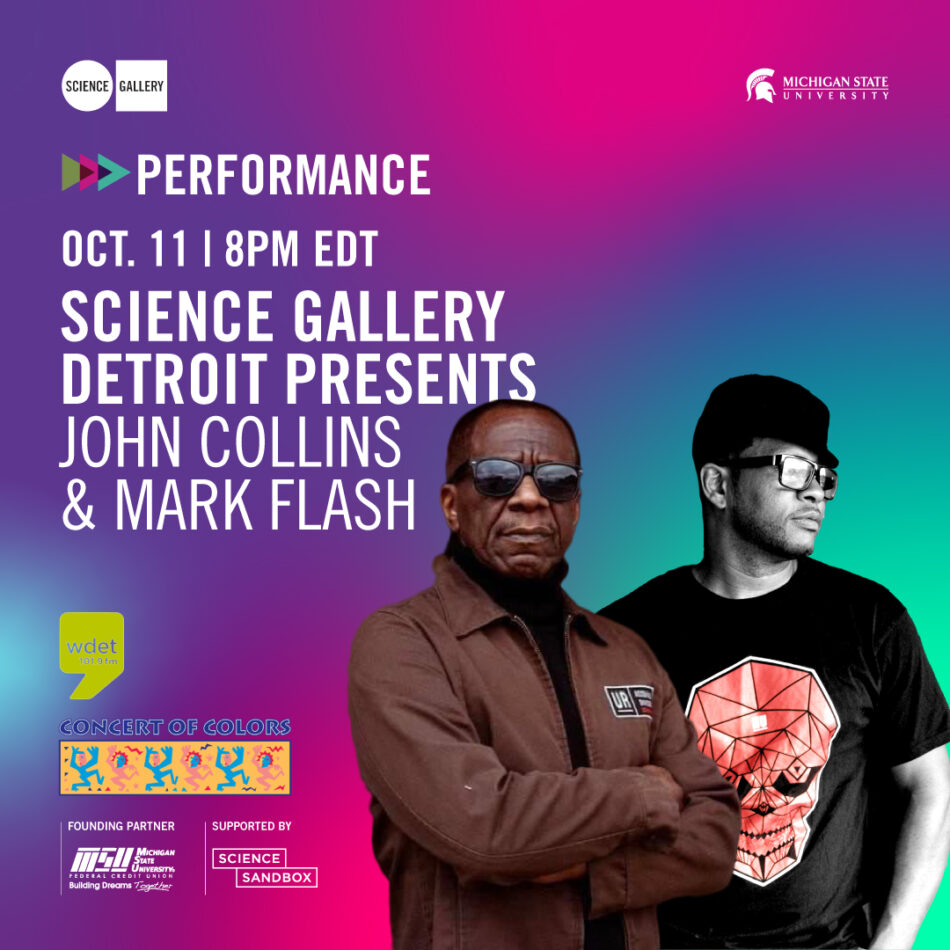 This special performance, presented in partnership with WDET's show The Progressive Underground, will air on the radio from 8pm to 10pm on Sunday, October 11. Additionally, an extended version of the performance will be presented as a video feed simulcast on both Science Gallery Detroit's website and on Detroit Public TV's online platform.
The performance, which is in support of Science Gallery Detroit's current exhibition, should be one to remember!