Today I had the privilege and honor of serving on a timely and important panel — Building Bridges While Fighting Racism and Xenophobia — presented as part of the 2020 American Alliance of Museums' virtual conference. This timely conversation comes on the heels of the tragic and unnecessary murder of George Floyd, a Black man, by the Minneapolis police. This tragedy is yet another reminder of the systemic racism that persists in our nation and its institutions, which includes museums. Our panel sought to explore the issues of racism and xenophobia, and how museums can work to thwart this and bring about change.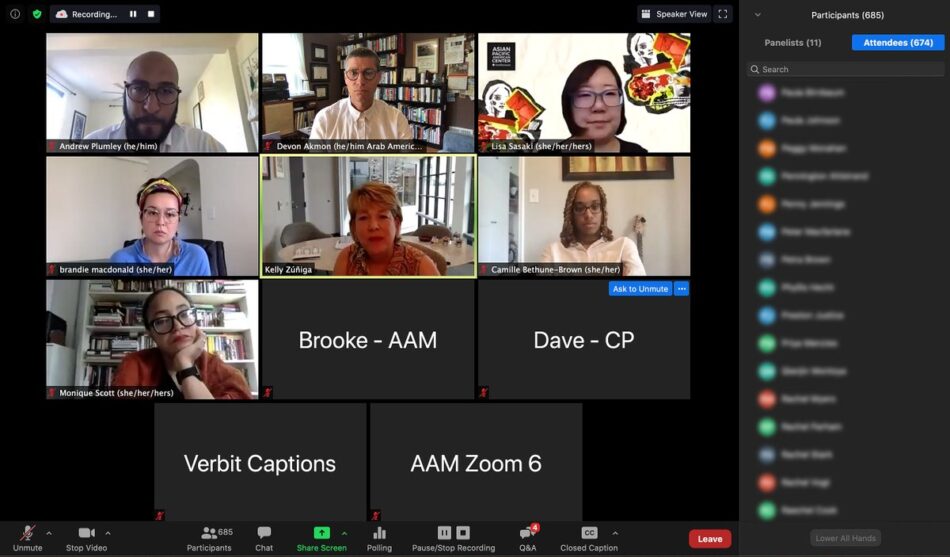 I'm most grateful to the 650+ people who tuned in for this panel discussion. It shows that there is great desire and need for further discussion on this topic. We have much to learn from each other. To watch the archived version of this discussion, or other panels from the virtual conference, head over to the American Alliance of Museums' website for the conference recordings.
While I spoke at length about hiring practices, community-based collaborations, and innovations in program design as mechanism for change, I also alluded to a very powerful speech that helped to inform and inspire my thinking about the vital role of museums serving society, especially during times of crisis.
In September 2016, at the Institute of Museum and Library Services (IMLS) Catalyst Town Hall Meeting in Philadelphia, I had the pleasure of hearing the Reverend Starsky D. Wilson deliver a poignant keynote. Reverend Wilson, who co-chaired the Ferguson Commission and serves as president & CEO of Deaconess Foundation, challenged museum and library leaders to explore how their institutions can serve as sanctuaries during times of crisis. It's a powerful speech!