On Saturday, July 23, I completed my third marathon of the year by running the Deseret News Marathon in Salt Lake City. According to the race organizers, "the Deseret News Marathon is the oldest road race in Utah and the 4th oldest marathon west of the continental divide." Further, the marathon celebrates Utah's unique cultural heritage.
The route for this small race begins on Big Mountain (approximately 7,420 feet in elevation), descends around 3,200 feet through Emigration Canyon, and ends in downtown Salt Lake City. The course follows the Mormon Pioneer National Historic Trail and the race takes place during the annual celebration of Pioneer Day, which commemorates the entry of Brigham Young and the first group of Mormon pioneers into the Salt Lake Valley in 1847.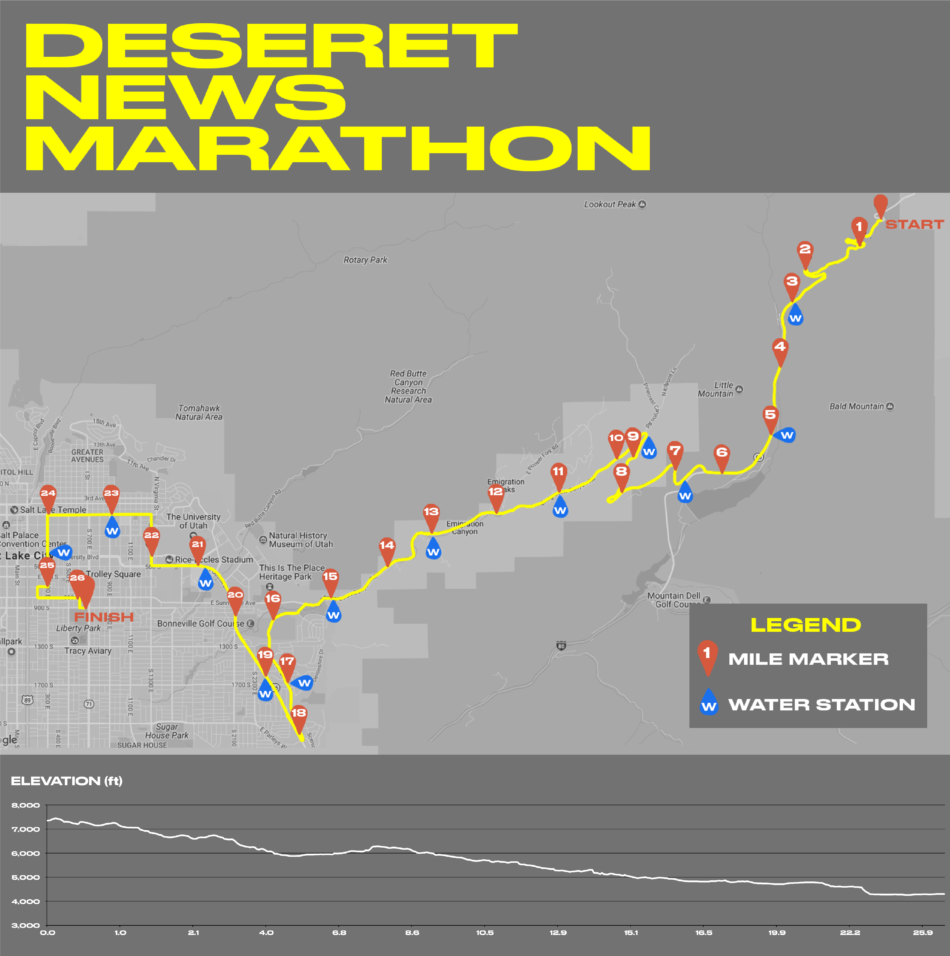 This marathon was punishing. The decline down the mountain proved to be a challenge. By mile 6, my quads were already feeling the impact of the descent. Further, the race was hot. The temperature was already in the low 90s near the finish line at 9:30am. While the run down the mountain provided scenic views of a stunning landscape, the final 6 miles through Salt Lake City was rough. The course followed a heavily trafficked road through the city, and aid stations were far too infrequent given the heat. In sum, the conditions proved to be quite challenging and I ended with my slowest marathon time to date. I finished the course at 4:34:28 and placed 165 overall. As a comparison, this was approximately 35 minutes slower than my time at the Go! St. Louis Marathon back in April.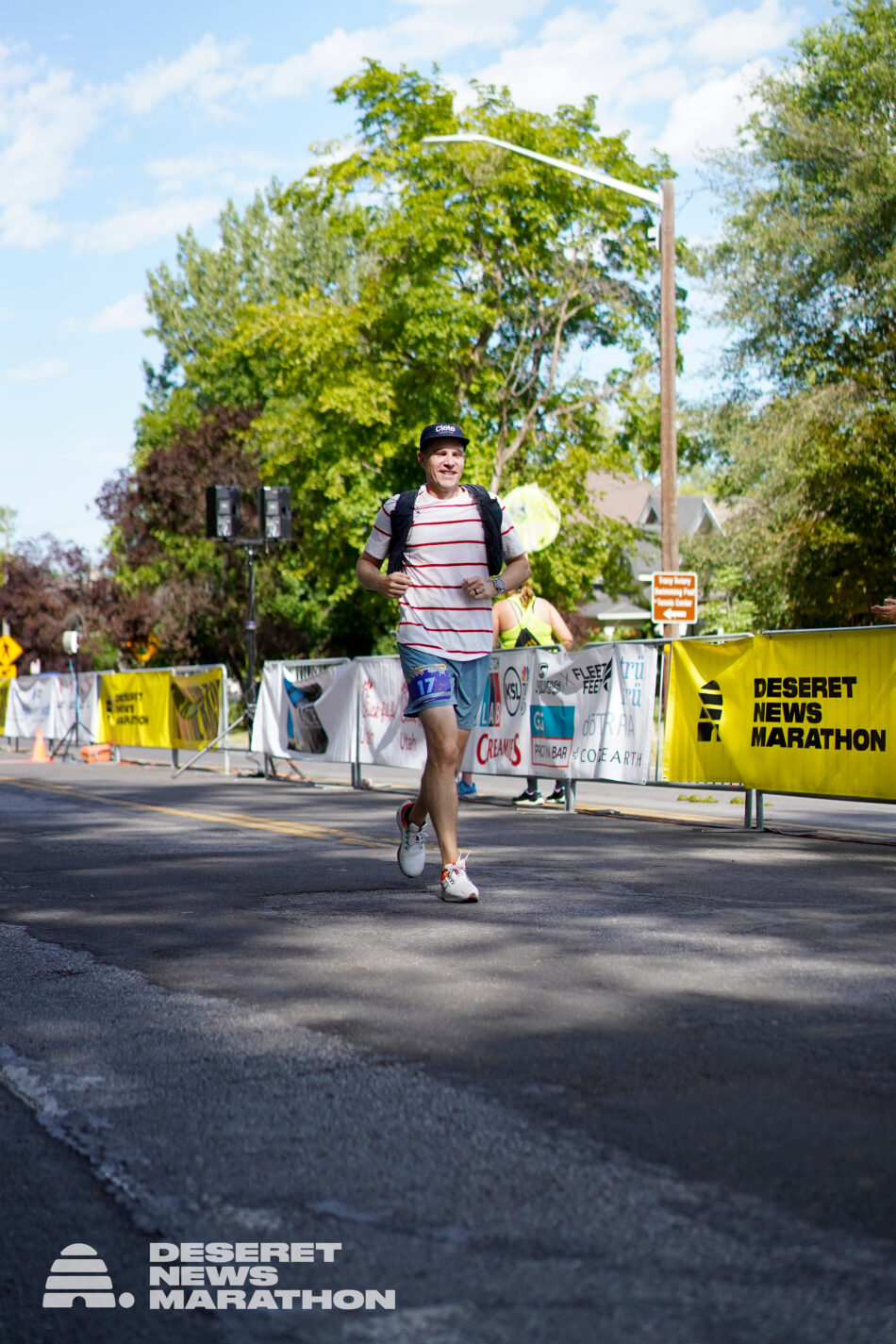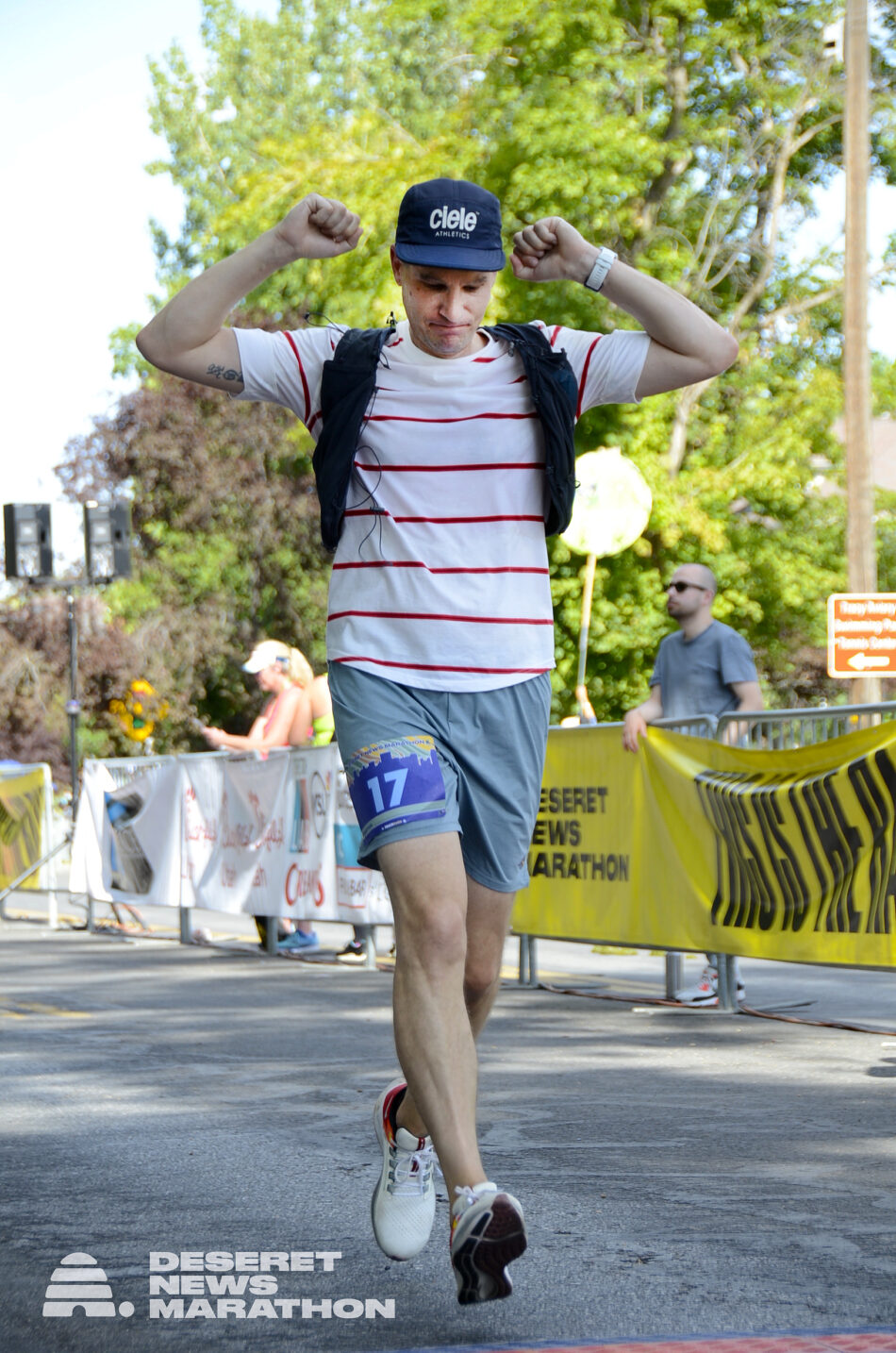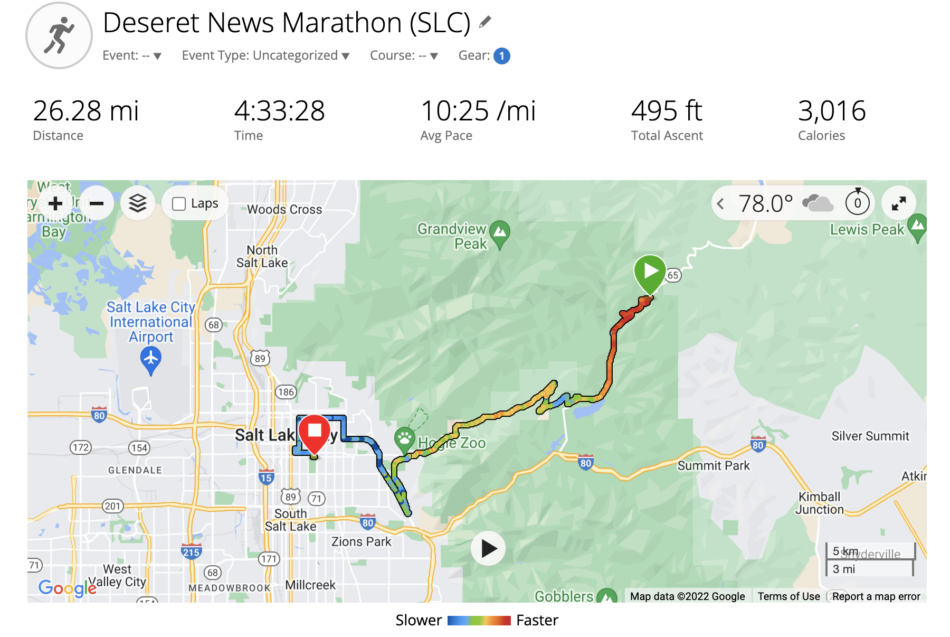 I've now completed eight marathons as part of my quest to complete the 50 states running challenge. Next up is the Milwaukee Lakefront Marathon in early October.