From June 22 to June 26, 2021, I made a five-day journey bicycling across the state of Ohio along the Ohio to Erie Trail (OTET). I opted to travel south to north, beginning in Cincinnati and finishing in Cleveland. It was a rewarding way to see the state of Ohio while celebrating my 45th birthday.
Day One: Tuesday, June 22
I began my ride on Tuesday in Cincinnati. My wife Dharma provided support since she could not join me on the bike. She injured her shoulder on our recent trip along the Illinois & Michigan Canal Trail. In sum, day one included 78 miles of pedaling from Cincinnati to Xenia. I made a stop for lunch at the Fort Ancient State Park. Although the park was closed to the public, Dharma and I sat under a tree at the entrance and enjoyed a picnic lunch together. I was famished and grateful for the sandwiches Dharma bought from Carl's Deli in Cincy. Another highlight from my lunch break was spotting the Red-headed Woodpecker. It's a beautiful bird and one I can now add to my life list.
That evening we stayed at a Hampton Inn and Suites in Xenia. Dharma discovered the quaint town of Yellow Springs nearby. This town is both the home of comedian Dave Chapelle and Antioch College. It was refreshing to see a liberal city in rural Ohio. The downtown was lined with an array of hip businesses, including cafes, farm-to-table restaurants, book stores, art galleries, and more. We bought some new coffee mugs at Yellow Springs Pottery, enjoyed a delicious dinner at Winds Cafe, and devoured ice cream cones from Young's Jersey Dairy for dessert. It was the perfect end to a long day.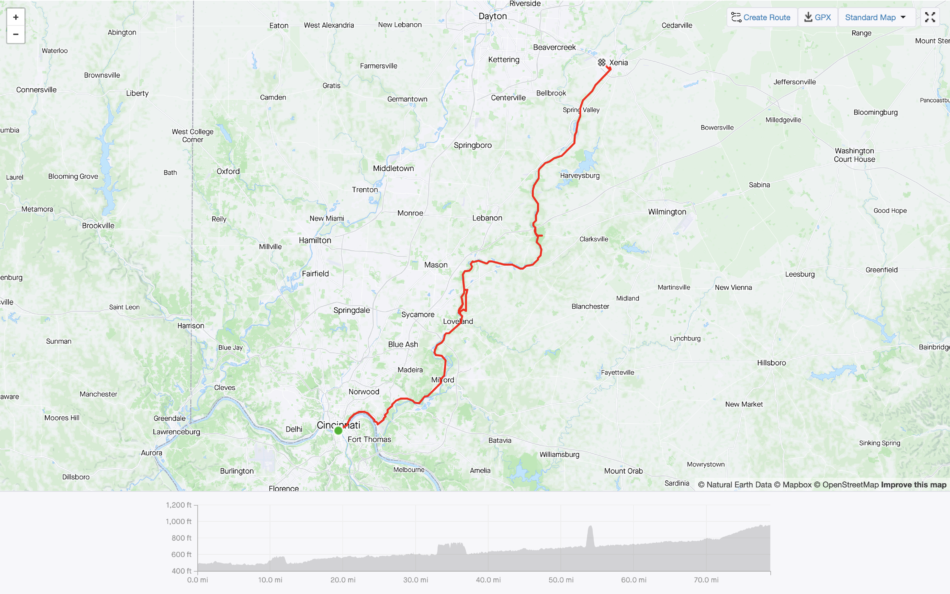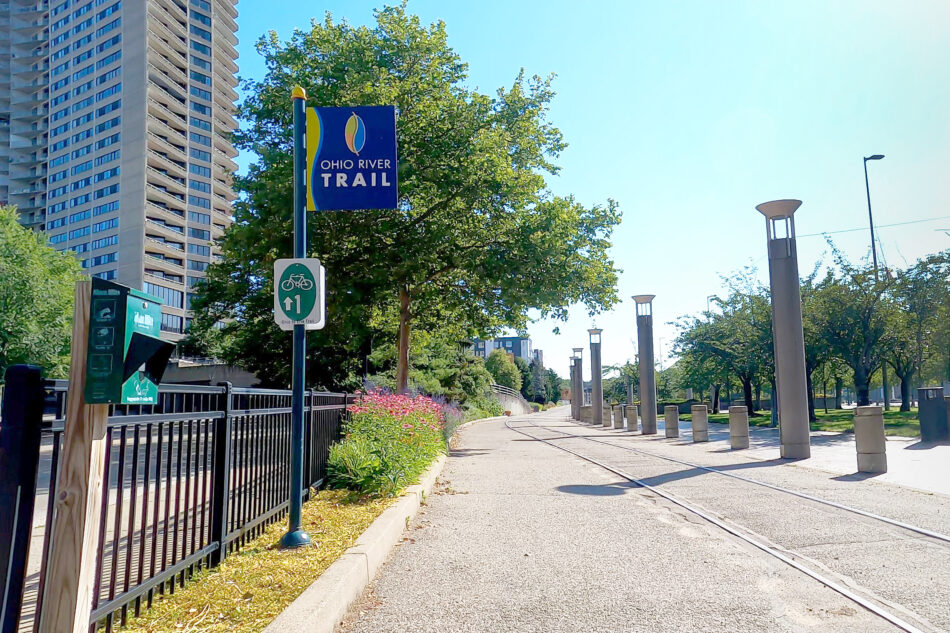 Day Two: Wednesday, June 23
On Wednesday, I journeyed from Xenia to Westerville. It was another near perfect day on the trail. The OTET is primarily a rail trail with the occasional minor detour through small towns. Highlights for the day included the grand entry into downtown Columbus and lunch with Dharma at Battelle Darby Creek Metro Park. We enjoyed a carb rich dinner after my ride and then went for an evening walk at Scioto Audubon Metro Park in Columbus.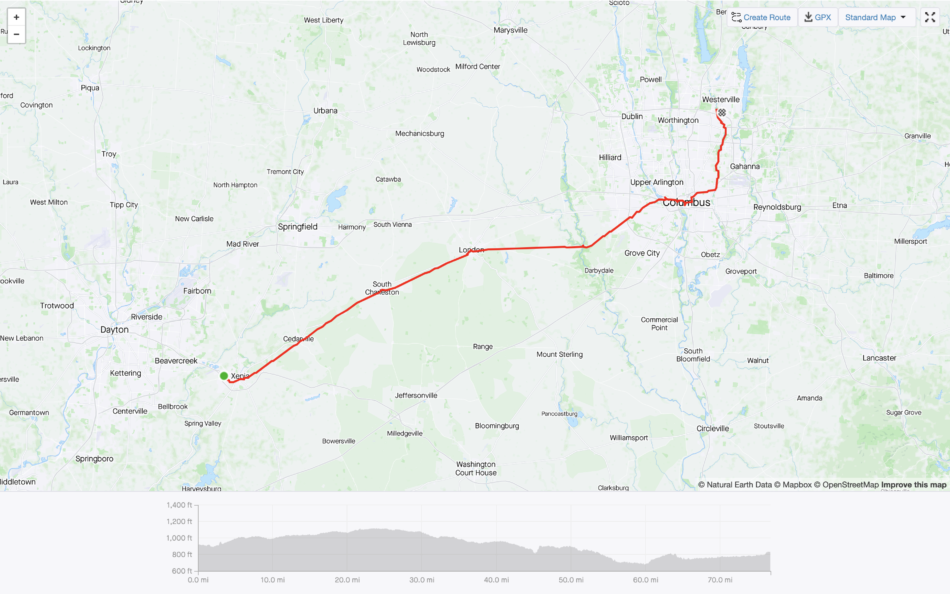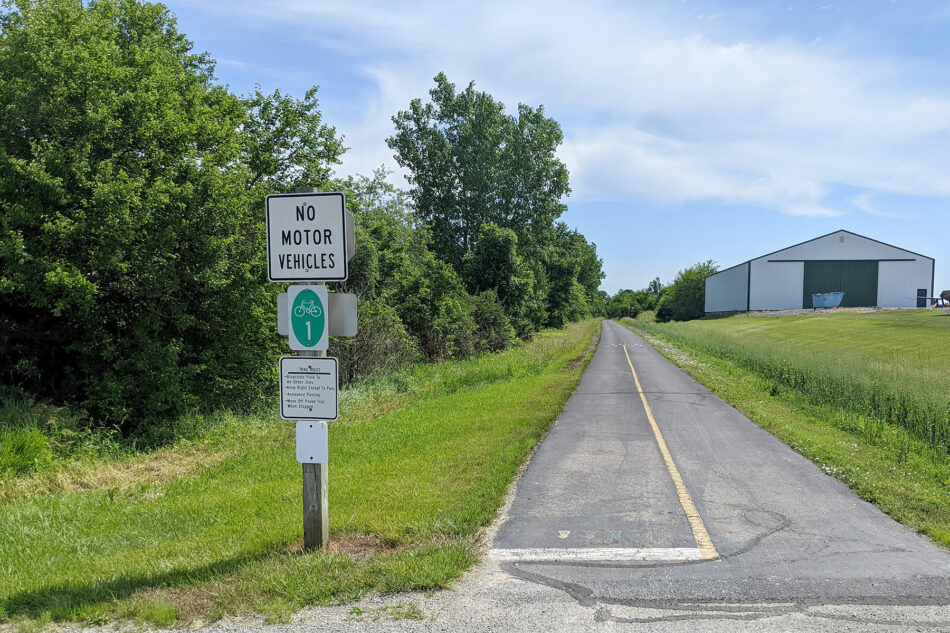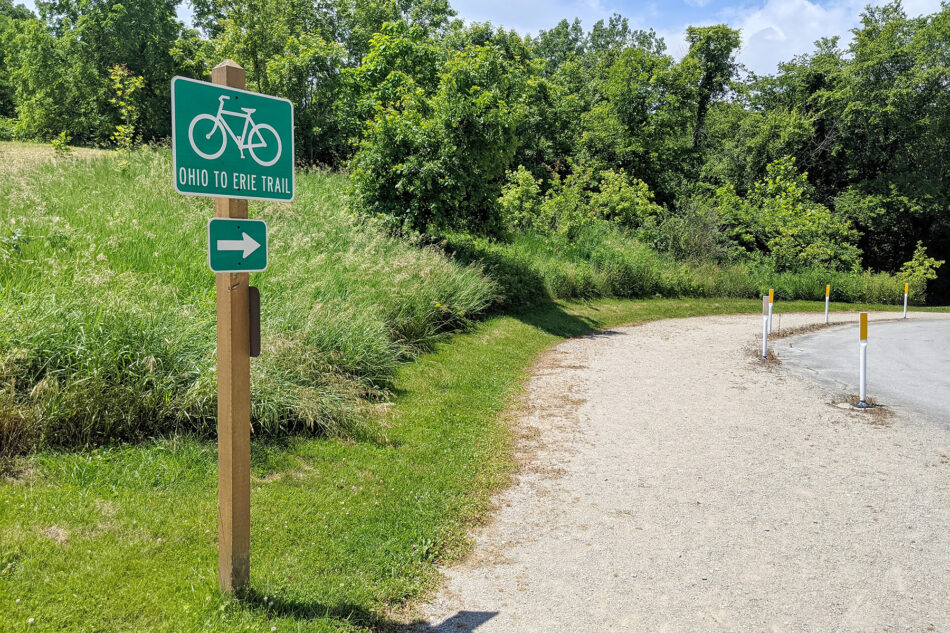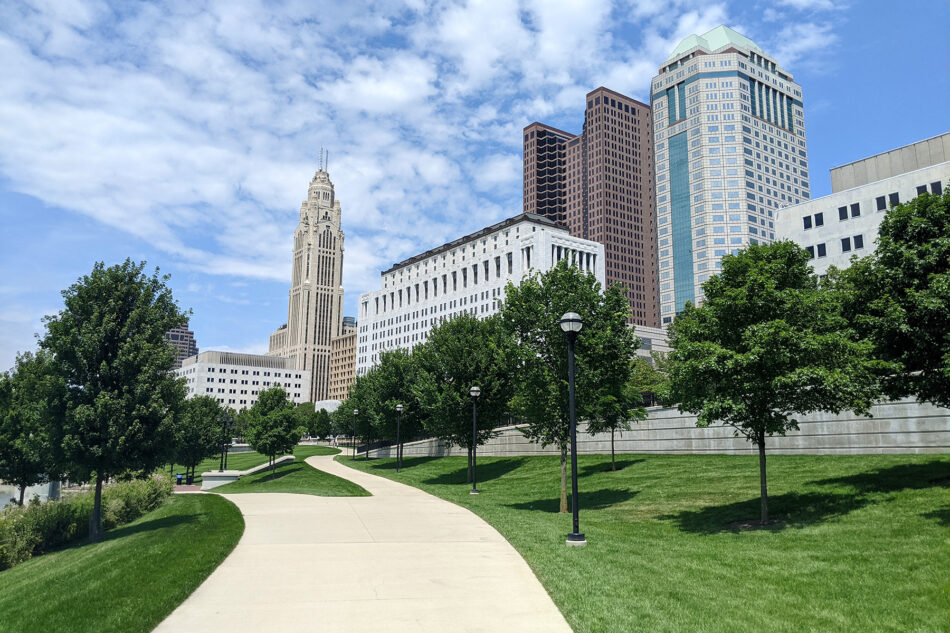 Day Three: Thursday, June 24
On Thursday, I rode approximately 78 miles from Westerville, a suburb of Columbus, to Millersburg. It was the most challenging day of riding thus far with ample hills, heat, and long stretches of riding on country roads. Millersburg is the heart of Amish country. Highlights along the scenic stretch included the Bridge of Dreams and the Stone Arch at Howard, Ohio. Further, the historic architecture in downtown Millersburg was quite impressive.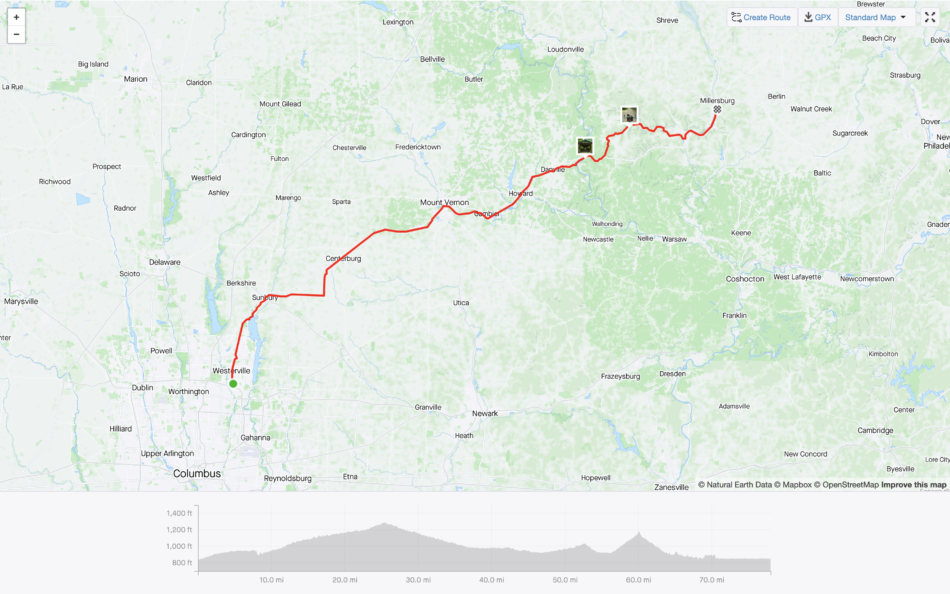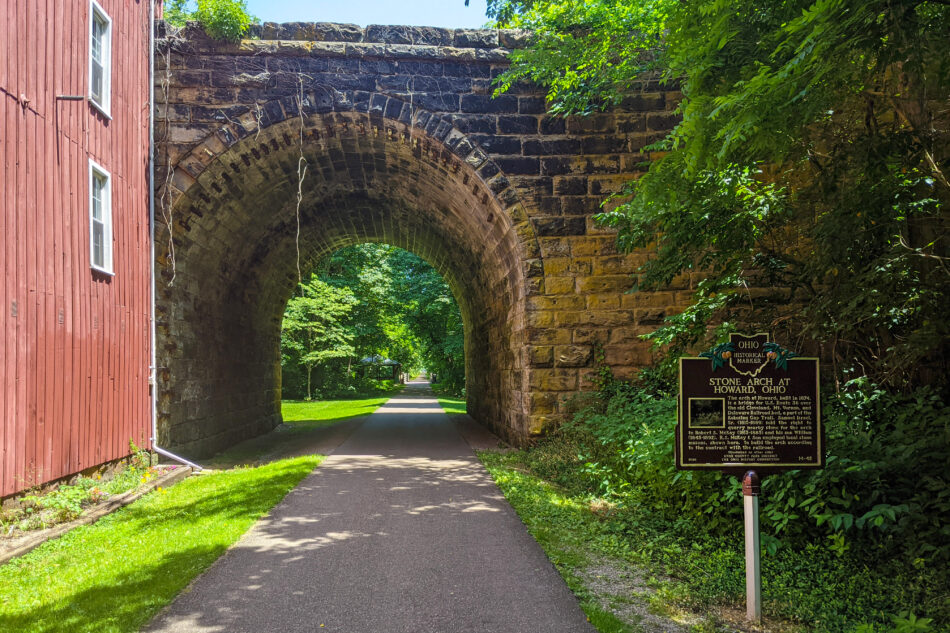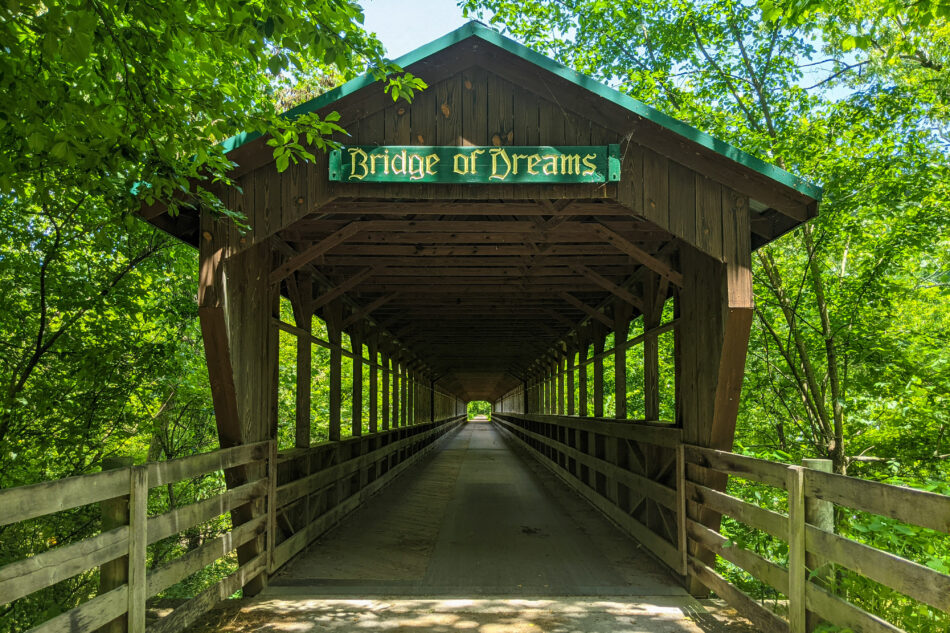 Day Four: Friday, June 25
On Friday, I completed 68 miles riding from Millersburg to Akron. The scenic route began in the heart of Amish country and traveled along the historic Ohio & Erie Canal Towpath Trail (recognized as the Ohio & Erie Canalway is a National Heritage Area), and ended the day in downtown Akron. I experienced a variety of terrains and riding conditions.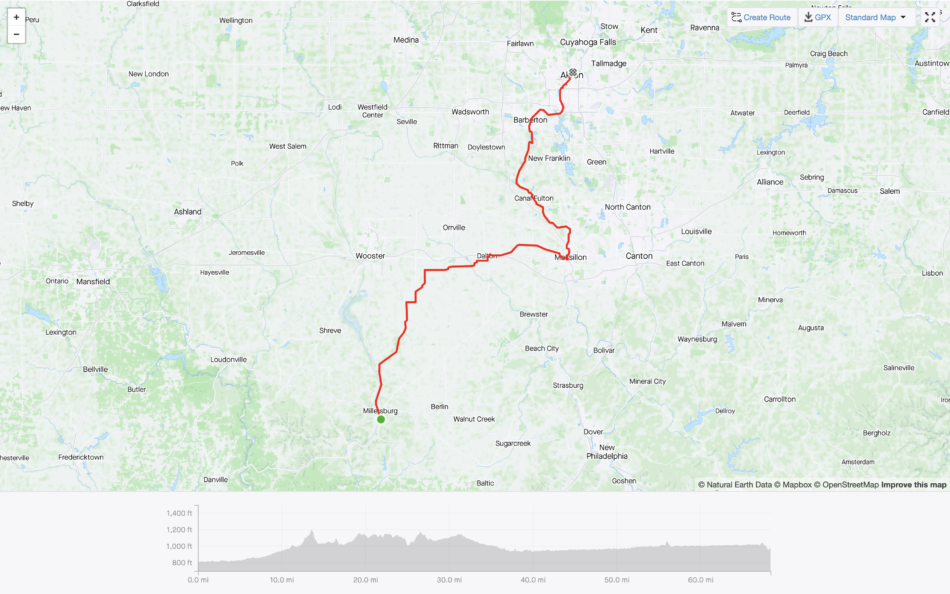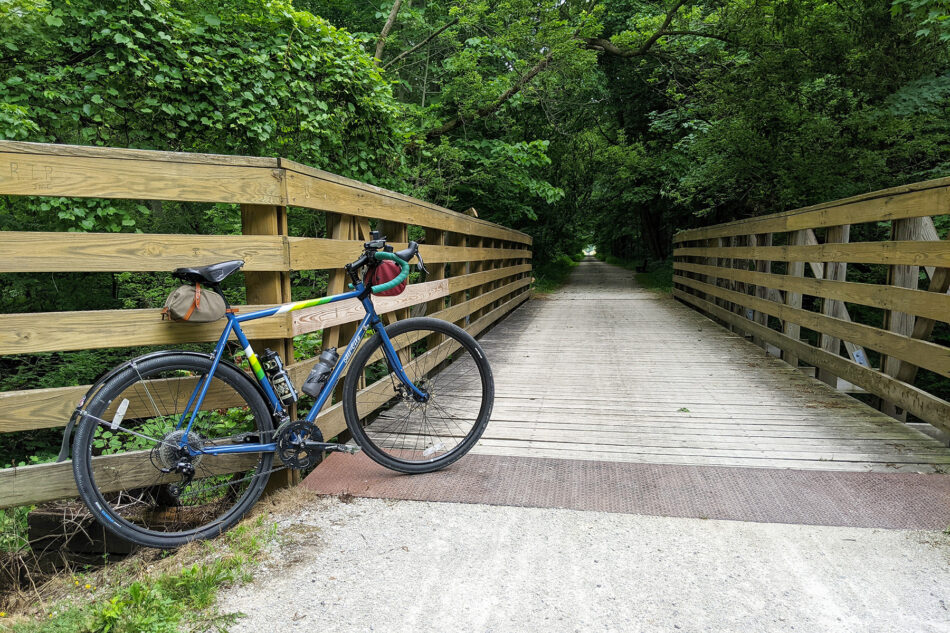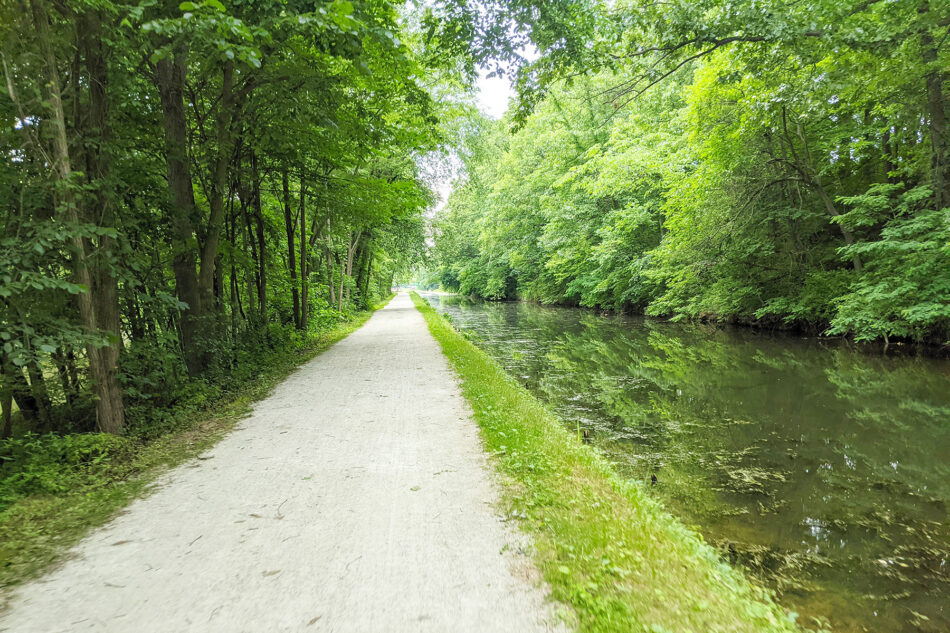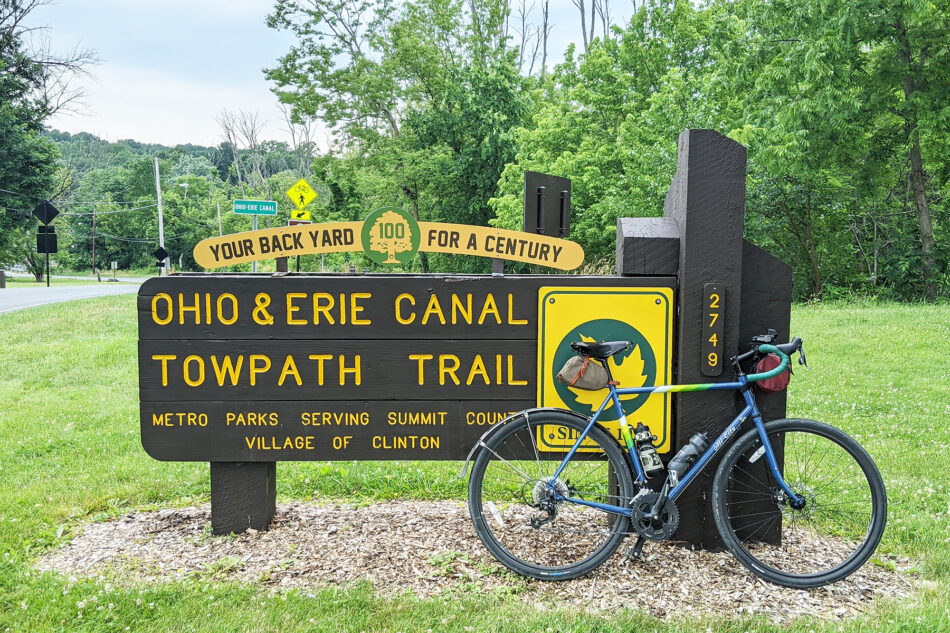 Day Five: Saturday, June 26
On Saturday, I completed my journey along the Ohio to Erie Trail. I departed from Akron around 8:30 am and was done by 11:30 am. The final 40 miles took me along the scenic Ohio & Erie Canal Towpath Trail. The ending at Edgewater Beach in Cleveland was beautiful. The park was alive with people enjoying their weekend. It was a near perfect conclusion to my five-day journey across Ohio.